Starting as an independent Deliveroo Rider
Have you chosen to drive for Deliveroo as a self-employed individual? Then Acerta will take care of the paperwork required for your start-up. We will guide you personally with expert advice, so you will always be in order with all the necessary formalities. In addition, we charge the lowest in the market and you will pay the lowest management costs in the country.
For 90.50 euro (instead of 145.50 euros) we handle:
your compulsory registration in the Crossroads Bank for Enterprises (KBO)
your company number
your VAT number
your affiliation with Acerta social insurance fund for your social status and social contribution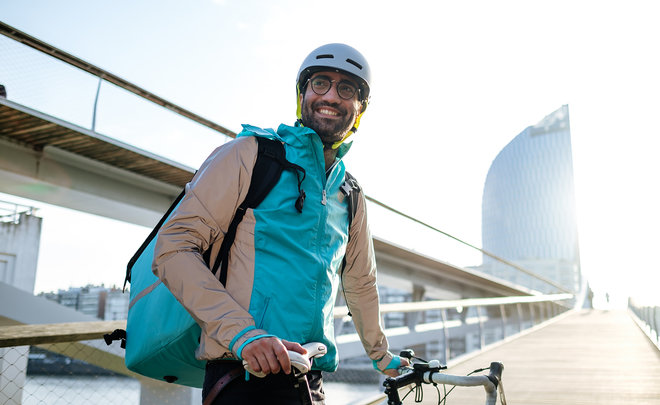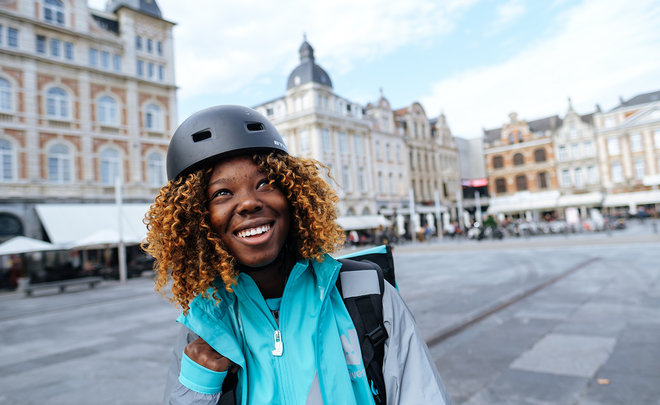 All you need to know
You will find interesting information below at your start as a Deliveroo Rider under the self-employed status.
Independent versus P2P status
The P2P or peer-to-peer status means that as a private individual,you can provide a service to another private individual. You don't pay taxes, but what you can earn under this status is capped at 6,340 euros. You can only work with a sharing platform like Deliveroo under this status.
If you earn more than 6,340 euros per year, you will need a VAT number, and you will start working as a self-employed individual. You'll also get paid more for longer distances, and get extra bonuses, something Riders don't get under the P2P statute.
Are you still a student? Then you should start as a self-employed student: You pay no taxes up to 8,990 euros per year, and remain at the expense of your parents. Moreover, you won't get more for long distances and extra bonuses as a self-employed individual.
Main occupation, secondary occupation or as a self-employed student
Are you working full-time as a Rider, or do you also still work/study? Depending on your answer, you will make a choice based on this.
If you are still studying, you can work as a self-employed student.
If your activity as a Rider is your main activity, and you don't have an employment contract with an employer, you will start as a full-time self-employed individual.
If you are becoming a Rider in addition to your salaried work, your social rights are guaranteed by your employer, and you can become self-employed in a secondary occupation.
Your social security status and social contribution
Are you a a self-employed worker in main occupation? In that case you pay a social contribution quarterly. In exchange you receive social rights such as pension, child benefits and health insurance.
Are you a student or working as a self-employed as a secondary occupation? In that case your social rights are already secured by your parents or employer and your social contribution can be considered as a solidarity contribution. 

In samenwerking met