Start a company in Belgium
You have made up your mind: you want to start a company in Belgium. Congratulations!
The next question is: what steps do you need to take to get going? What administration should you have in place? Acerta social insurance fund and one-stop shop can guide you through the entire process. We will arrange the basic formalities for you. So you can focus on your business and be sure to take a flying start.
I want to start my company today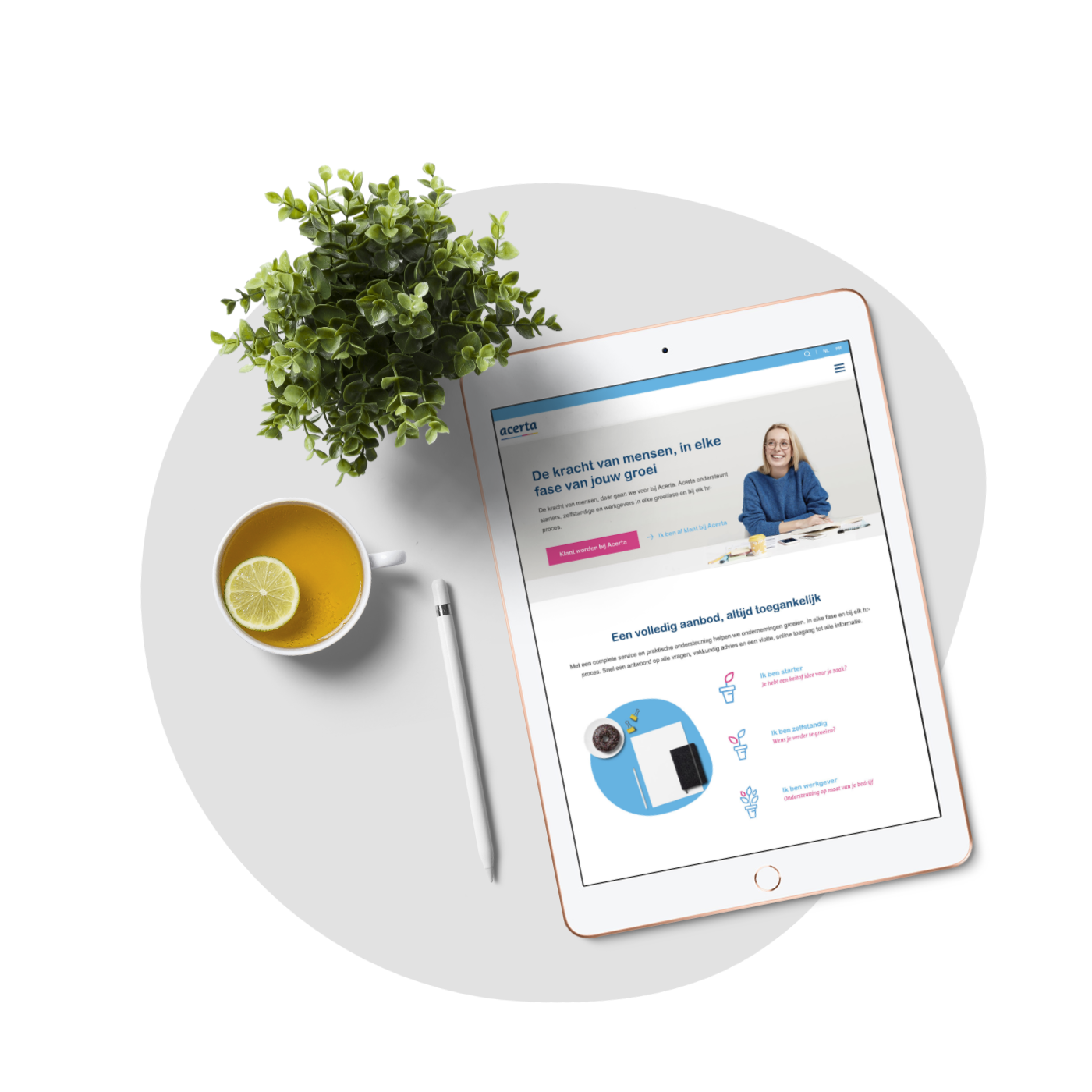 Starters administration ready in no time with Acerta
Before you can start a company in Belgium and become a self-employed entrepreneur, you have to take care of a few basic formalities:
Activate your company
Activate your VAT number
Join a social insurance fund
Start a pension savings plan
Get the necessary licenses
Read more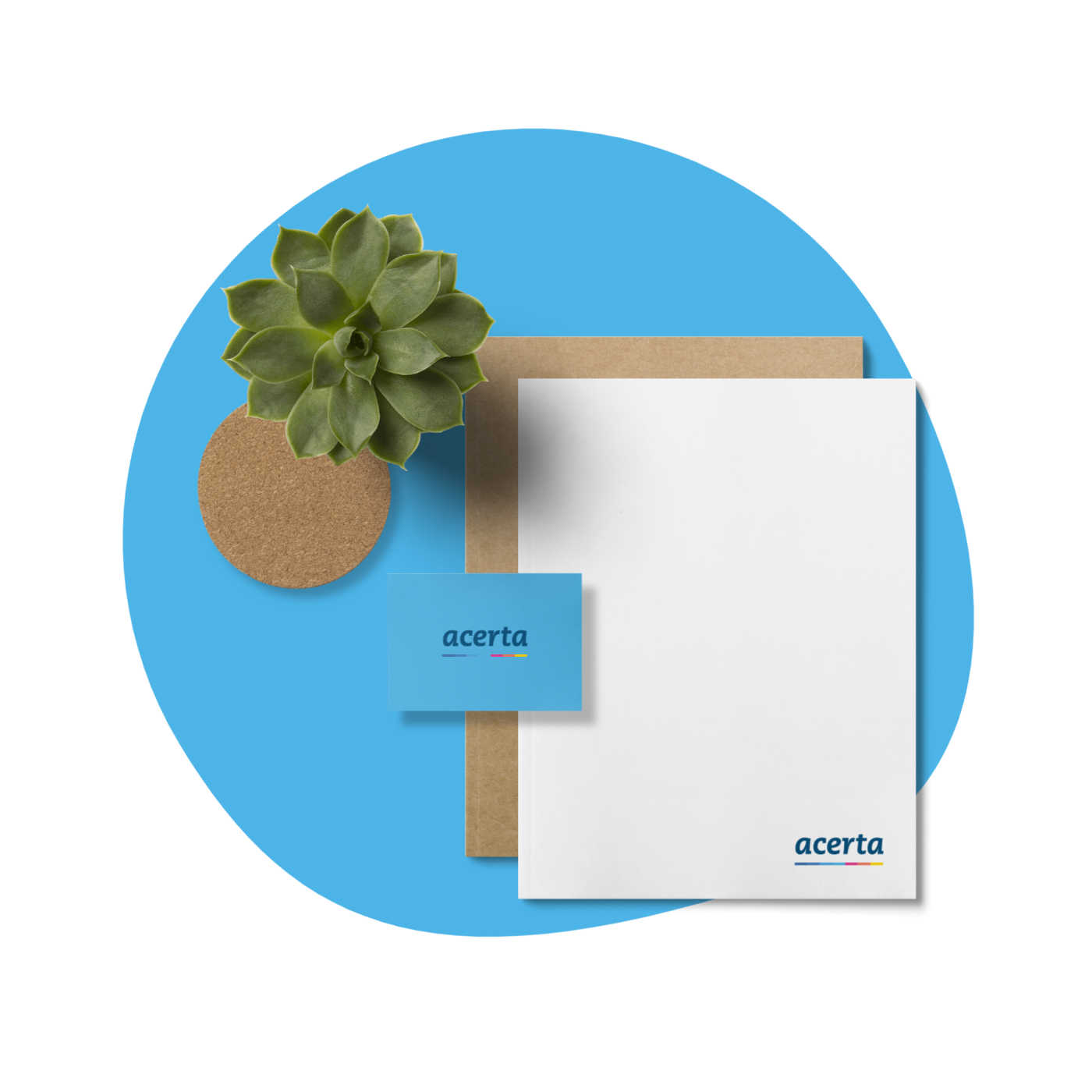 Discover our Net Planner tool
Get a better view on the financials of your one-man business free of charge with the Acerta Net Planner. This tool simulates your net income after personal income tax as a full-time self-employed worker, based on your estimated expenses and financial expectations. So you can be well prepared and avoid unpleasant surprises.
Simulate my net income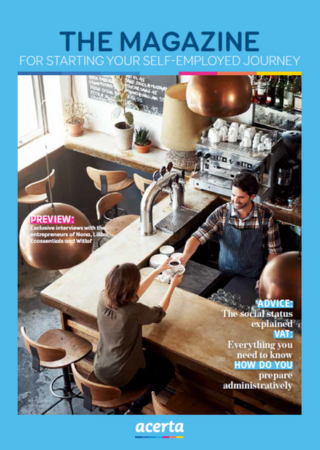 Read our magazine for self-employed start-ups
This magazine for start-ups is packed with information and know-how to apply to your own business. In addition, it contains exclusive interviews with inspiring entrepreneurs such as Ecossentials, Nona, Witlof and Atelier Lilibo.
Studies show that start-ups that are well prepared are more likely to succeed. That's why our magazine explains important concepts such as turnover, business expenses and profit. You will read all about your new social status, social security contributions and VAT rates. You can start your adventure well prepared and develop a successful business with the help of Acerta.
Get the magazine
Always available
Online, but also by telephone and in the office.
Cheapest on the market
Pay the lowest management fees in the country.
Expert advice and customized guidance
Coaching from the start, advice throughout your career.