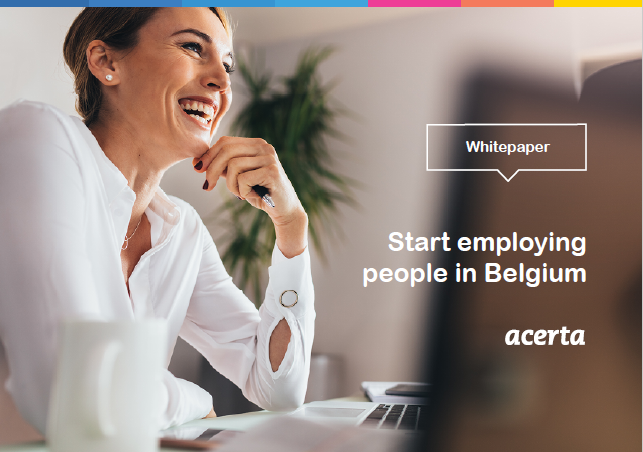 Everything you need for a successful start
Are you thinking about starting as an employer in Belgium? Well, first of all congratulations on taking the plunge. Starting a business in Belgium is no mean feat. Luckily you've come to the right place. In this whitepaper, we will give you all the necessary information for starting and growing your business in Belgium. 
Download the whitepaper
What can you expect?
A great place to start
We discuss all necessary obligations to start and grow your business successfully in Belgium. Furthermore, we provide you with essential information regarding Belgian legislation. This can be your guideline when you want to start a business or commence with personnel in Belgium. 
Emphasis on unique Belgian rules
We put extra emphasis on legislation and obligations that are unique to Belgium. You can recognize these in the whitepaper by the speakerphone icon.  
Hands-on
This whitepaper is packed with usefull tips and tricks that you can apply in your own company.